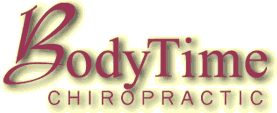 Massage Therapy
Tammy Isidro, Certified Massage Therapist and current ABMP member, received her massage training from Cypress Health Institute in Santa Cruz, California.

Therapeutic massage is a gentle therapy that can relieve pain and, in combination with other appropriate health care measures, can help heal certain conditions and prevent their return. Therapeutic massage is also a remarkable tool for helping you cope with stress, improving your performance and allowing you to be more resilient when life becomes stressful.

Tammy is fully committed to life's healing process, and would be honored in assisting you with therapeutic massage. Tammy's specialties include: Deep Tissue Massage, Neuromuscular Therapy, Integrative Massage, Swedish Massage, Headache relief, and Chair Massage.

Santana Shoemaker has over thirty years of healing arts experience. Her massage facilitates balance and harmony in body, emotions, mind and spirit and takes you into a deep state of meditative relaxation. Tight muscles relax and you experience a blissful state of deep peace and well being. As an Aromatherapy Blend Designer she can also create your own personal therapeutic blend or fragrance.

Santana is certified in Integrative and Deep Tissue Massage from The Cypress Health Institute. She is trained in Prenatal Massage and Reikki She is also a certified Aroma therapist from the College of Botanical Healing Arts. She is a Reflexologist from the Lynden School of Reflexology in England, where she studied Zen Shiatsu Massage at the European School. Santana also holds a Master's Degree in Esoteric Healing from the University of the Seven Rays.

Eileen Casey KeatingEilleen Casey creates a therapeutic healing session by bringing together the healing arts of massage therapy, breath work, essential oils, energetic balancing, reflexology, and emotional release therapies.

"That was the most relaxing and transformational experience I have had" - - Patient Quote

Education: Bioenergy Banancing Centre, Twin Lakes College of the Healing Arts. National Holistic Institute, Acupressure Institue and Meridian Moon.